Four paranormal podcasts to set the Halloween mood | McLarty Daniel CDJR of Bentonville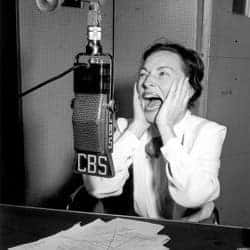 Cooler weather? Free candy? Spooky stories? Old monster movies on TV? What's not to love about October, the month capped by one of our favorite holidays: Halloween! A big part of the fun of the spookiest month is setting the mood for a good scare. If you're stuck in the car for a trip on a moonless night, one safe way to get your recommended October allowance of terror is through your radio, with one of the many paranormal-themed podcasts out there. The world of podcasting has exploded in recent years, and one very fertile niche has been exploring scary tales and legends. Seen below are five of our favorite spooky podcasts to set the mood for Halloween. And if you need a great new or used car, truck, SUV or van to help you get out there on a dark and stormy evening, stop in today at McLarty Daniel CDJR of Bentonville. Our great selection, scary good deals and service after the sale will make you a customer for life! Come see us for a test drive, or check out our big selection online right now! Happy halloween!   

ASTONISHING LEGENDS
Online at: www.astonishinglegends.com
As good ol' Will Shakespeare said, "there are more things in heaven and earth than are dreamt of in your philosophy," and boy, he wasn't kidding. Bigfoot, UFOs, ghosts, astral projection, sea monsters, haunted houses, curses, the list of things people believe in with all their hearts goes on and on, and some say there evidence is out there to support it all. Exploring the weird and unusual is the name of the game at the Astonishing Legends podcast. Hosted by friends Scott Philbrook and Forrest Burgess, the show will no doubt remind viewers of a certain vintage of the paranormal episodes of the old "Unsolved Mysteries" series with Robert Stack. Each episode is meticulously researched and well presented, with a skeptical eye that isn't completely closed to the idea that some of this stuff might actually be real. With over 120 episodes on topics like ghost ships, famous poltergeist cases, the Oak Island Treasure Pit, the Mothman and much, much more, there's a little something for everybody, and it's all thought provoking.    

THE SIMPLY SCARY PODCAST
Online at: www.simplyscarypodcast.com/series/the-simply-scary-podcast
One of the funnest things to do in October is build a nice campfire on a cool night, roast some hot dogs and marshmallows, and finish up with a rousing round of good, old fashioned ghost stories. Tales like "The Golden Arm" and "The Vanishing Hitchhiker," have been scaring young folks in the firelight for generations. Now the fun has gone digital, with The Simply Scary Podcast, which revolves around the retelling of new and classic stories of things that go bump in the night. It's part of the Simply Scary Podcast Network, which features five different podcasts, all revolving around the genre of scary tales. The original is our favorite, though, a throwback to the good ol' days of Halloween storytelling, with the fear factor punched up considerably through the addition of creepy sound effects and music.

THE BLACK TAPES
Online at: www.theblacktapes.com
From "The Exorcist" to Bram Stoker's "Dracula," a lot of what we consider scary is really about our fear that we might tumble out of our safe, secure and completely explainable lives and fall down the rabbit hole to a hidden underworld where science is no match for the dark things lurking there. That's the reality faced by radio show host Alex Reagan, the lead character in the outstanding serialized fictional podcast "The Black Tapes." Started in 2015 and spanning three seasons and thirty episodes, "The Black Tapes" follows Reagan (voiced by actor Lori Henry), as she looks into the unsolved cases of paranormal investigator and skeptic Dr. Richard Strand (played by voice actor Christian Sloan), which she calls Strand's Black Tapes. Before long, Reagan is hip deep in demons, paranormal activity and the unexplainable. "The Black Tapes" may not be real, but it sure is a good time. If you're a fan of "The X-Files," this one is especially fun and furious.    

THE FACULTY OF HORROR
Online at: www.facultyofhorror.com
If you're a film buff, you don't have to wait until October to get your dose of horror. Horror flicks are big business these days, and it seems that every month, there's another film in theaters that seeks to see how many times they can get you to throw your popcorn into the air in terror. The Faculty of Horror Podcast, hosted by film professors and horror fanatics Andrea Subissati and Alexandra West, takes you on a weekly journey into films about horror, terror and the macabre, discussing not only the plots and behind-the-scenes details of some of the greatest and most infamous horror films ever made, but also discussing WHY we find those films so scary. The answer tells you a lot about not only horror films, but why we seek out the sensation of being scared in the first place.