Have an Old Car? We'll Buy It!
When it's time to upgrade your ride, regardless of the reason, the process can seem a little daunting. We're here to make it easier! At McLarty Daniel Chrysler Dodge Jeep Ram in Bentonville, Arkansas we are looking to buy your vehicle, even if you don't buy from us, and we are here to help you answer those questions. The demand for pre-owned vehicles is at an all-time high in Northwest Arkansas, and we'd rather pay a private seller to bring a fresh, local vehicle into our inventory. We end up with a better vehicle to sell than if we had purchased inventory from out-of-state auctions or fleet companies, which is critical as we stand by all of our inventory quality. We have found that well-serviced local vehicles are more likely to pass the rigorous 169-point inspection that's required. Contact us today and we'd gladly look at what you have to sell.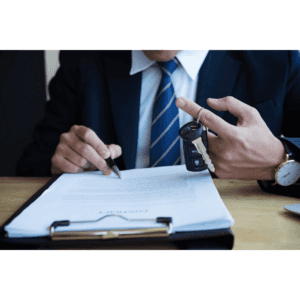 We understand that it can be hard to part ways with your vehicle. That van got your daughter and her friends to all their away games. You were the hero and they were never late. You pulled up with half the team's players and the whole team's snacks. Maybe you drive a truck and it's what carried your son's first dear out of the woods. He landed his first kill and you got it out with ease. There was that huge mud pit but you overcame to deliver for that young man. No matter what you drive or what it's been through it can be painful to start over. Times change though and families grow. Maybe the vehicle you have now was always supposed to be the stepping stone to what's next. Vans now have entertainment systems and vacuums to entertain the crew on the way to the game and clean the dirt from the floor after the game. Trucks have the ability to raise and lower on command, saving your back when it's time to load that big buck into the bed of the truck. It's time to switch and we want that piece of history. You can either trade it in for a new car or we'll pay you for it outright.
Schedule your 15-minute appraisal appointment today! It's a win for us, and it's a win for you. We make the process fast and painless, with a fully transparent market-based evaluation with every purchase inspection. You get top dollar for your vehicle without the hassle of trying to sell it yourself and we get another great used car.
Browse our inventory to see if we have the vehicle you're looking for.