How Does Regenerative Braking Work?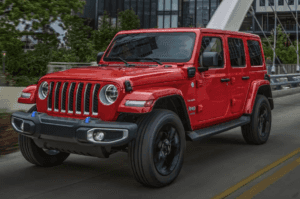 As the automotive industry has progressed, technology and engineering have taken a front seat as to what is important. Brakes are a must in every vehicle and serve a purpose that can't be replaced. However, brakes can be upgraded in a way that can deliver more purpose to the overall function. At McLarty Daniel Chrysler Dodge Jeep Ram in Bentonville, Arkansas, we know how regenerative braking works and we would like to share this information with you!

Learn more about the 2022 Jeep Wrangler 4xe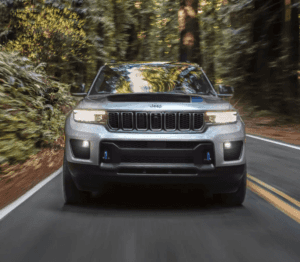 When a brake pedal is pressed in a gas vehicle, the vehicle slows down or comes to a complete stop. The brake pads are engaged and then press on the disc or drum. When this occurs, the kinetic energy that occurs is converted into heat by way of friction. After the brake pedal is released, the built-up heat or kinetic energy is also released. This is a waste of energy and resources. Regenerative braking is a means of using that energy to help improve the vehicle's overall performance.
Regenerative braking is where the built-up kinetic energy is used to recharge a hybrid or electric vehicle (EV). Hybrids and EVs use a lot of electricity. The motor requires electricity to turn the wheels, but electricity is also needed for the vehicle lights, screens, speakers and so on. These types of vehicles recharge by using a charging system that, when plugged in, juices up the vehicle's battery. But, what if you could find another way to charge, and do so while driving? This is where regenerative braking comes into play.
Hybrid and Electric Vehicle Basics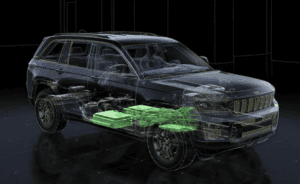 Hybrids and EVs have a generator in order to store electricity when charged. When the vehicle is fully charged, it can then travel a certain number of miles before it needs to be recharged. The maximum driving range depends on the vehicle. The kinetic energy that's built up from braking is stored in that generator, becoming available for further travel. Energy is captured and then delivered to the hybrid or EV's battery. Vehicles like the 2022 Jeep Wrangler 4xe use regenerative braking as part of their eco-friendly powertrain.
Regenerative braking is a revolutionary braking system. It is a well-engineered design that allows for less waste and more drive. If you live in Bentonville, Rogers, Bella Vista, Eureka Springs, Pea Ridge, Gravette, Centerton, Sulphur Springs or Jane, MO, and have any questions about regenerative braking or want general auto information, stop by and see us at McLarty Daniel Chrysler Dodge Jeep Ram. If you're in the market for a quality vehicle, we can help with that too! Browse our full vehicle inventory now.