Why a Ram 1500 is the Perfect Choice for Baseball Season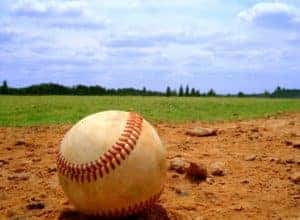 The Ram 1500 is one of the most sought-after trucks on the market. It has the space and capability that every truck owner needs. When it comes to baseball season, this high-ranked truck can do the most for you on game day. It has plenty of room for you, your gear, your friends and your family. At McLarty Daniel Chrysler Dodge Jeep Ram in Bentonville, Arkansas, we love spring and what springtime brings – baseball! The Ram 1500 is the perfect choice for baseball season and we've written this blog to explain why.
Browse our available 2022 Ram 1500 inventory
Whether you're headed to a game close to home or a game that's further away, the Ram 1500 has numerous engine choices for you. For those short drives, you can select a supercharged 6.2-liter Hemi V8 since you won't have to worry about gas as much. If gas is an issue, we've created a blog that shares three ways to save on gas. The 6.2-liter engine is more than capable of getting you to the game and putting you on top of the rock wall in the outfield. This engine comes in the outstanding Ram 1500 TRX. The Ram 1500 TRX is so capable it was named 'Four Wheeler' magazine's 2021 Truck of the Year! With this truck, you'll have the coolest parking spot for any game or tailgate party!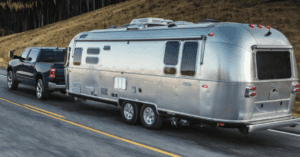 For a money-saving, fully capable version, Ram offers the 3.0-liter Ecodiesel V6 engine. We know that the kids' games can be out of state or that you'll need to make your yearly appearance at Busch Stadium in St. Louis. You may want to spend a little extra on snacks and souvenirs when you get there too. This engine choice lets you spend your money where it matters. 
If you have a weekend baseball tournament and plan on bringing your camper, the Ram 1500 has a towing capacity of up to 12,750 pounds. To make things even easier, you can choose a Ram that has a 360-degree Surround View Camera. Not only can you back up to your camper with ease, but you can also keep an eye on the little ones while doing it.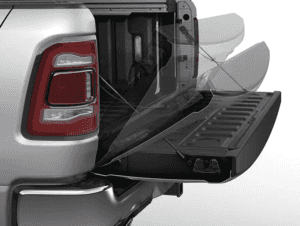 Now that you've made it and your camper is set up for the weekend, it's time to head to the game. If you've been to a baseball game at Baum-Walker Stadium you know Razorback road can get super busy on game day. Your only option may be that you have to pull up, drop off the family and the gear then go park close by. The Ram 1500 is ready for this moment. With the 60/40 split tailgate, you can swing your tailgate open allowing you to reach deeper into the bed of the truck to get your chairs, cooler and canopy out in no time. If you plan on parking in the Baum East parking lot, the tailgate also functions as a traditional tailgate giving you an area for the grill or more seating for the party. After a few drinks the tailgate can get a little heavy to open and close too so you can choose to get the available Power-Release Tailgate letting you control it from your key fob. Now that's convenient!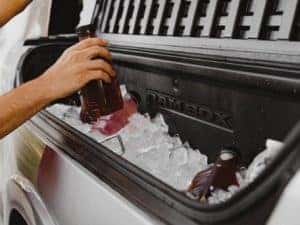 Browse our available pre-owned Ram 1500 inventory
The Ram 1500 also has the available RamBox Cargo Management system that provides additional exterior storage right on the side of the truck bed. You can use this for the ball gloves and bats or you can use it as a cooler. The RamBox is weatherproof, lockable and drainable. For an even cooler experience, the RamBox comes with a 115-volt auxiliary outlet so you can plug in your shop fan and create your own breeze!
The Ram 1500 was built to handle many needs but it is the perfect choice for baseball season. From the time you leave your house to hanging out at the tailgate party, you can enjoy the experience struggle free. If you live in Bentonville, Rogers, Bella Vista, Eureka Springs, Pea Ridge, Gravette, Centerton, Sulphur Springs or Jane, MO, and you're in the market for a different type of quality vehicle, we can help with that too. Browse our full vehicle inventory now.