Cool Historical Facts You Didn't Know About Dodge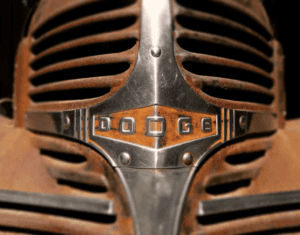 When brothers John Francis Dodge and Horace Elgin Dodge first started their company in 1910, they were producing only automotive equipment. Then they sold their parts and accessories to various car makers in the Detroit area like the Olds Motor Vehicle Company and the Ford Motor Company. By 1916, Horace had designed the innovative four-cylinder Dodge Model 30, and the Dodge company became one of the best-selling automakers in the U.S. as it still is today. McLarty Daniel Chrysler Dodge Jeep Ram would like to share some interesting and fun facts about the Dodge Company.
The Dodge Brothers began as the Evans & Dodge Bicycle Company in Windsor, Canada. Horace Dodge received a patent for a dirt-resistant bicycle bearing in 1896. All bike bearings derive from this design concept.
Just before diving into the automotive industry, the Dodge brothers closed the bicycle shop in 1900 and founded a machine shop where they made mechanical parts for cooking stoves.
By 1915, Horace Dodge designed the innovative four-cylinder Dodge Model 30 that featured an all-steel body as opposed to the standard wood vehicle framing of the era, a 12-volt electrical system that was more efficient than the typical six-volt system and could achieve up to 35 horsepower. The Dodge Model 30 also featured a sliding-gear transmission, which was unique from the popular planetary design of the day.
In 1916, Lt. George Patton Jr. led the first mechanized cavalry charge in U.S. Army history against Pancho Villa. He went with just three Dodge touring cars and 15 soldiers.
During World War II, Dodge produced military cars and trucks for the U.S. armed forces and supplied the engines for Boeing's heavy bomber, the B29 Superfortress.
From 1962-1981, the Dodge logo was made up of three interlocking triangles, a geometrical arrangement called a "

Fratzog

." The term was supposedly coined by the designer of the symbol because nobody else could think of a better name.
The 2014 Ram 1500 was the first compact pickup to offer a diesel engine. While there was generally demand for these types of vehicles, other companies only offered standard gasoline engines.
It's always fun to learn new facts, especially when it's about something we admire. Here at McLarty Daniel Chrysler Dodge Jeep Ram in Bentonville, AR we certainly do admire the craftsmanship and versatility of Dodge models. Why don't you come in and experience for yourself the awesome power and capability of a 2021 Dodge Charger or Challenger? We dare you not to fall in love with Dodge after you've taken a test drive!