Top Three Ways To Save on Gas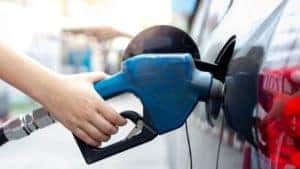 If we find new ideas, new routes, new features or how to save money, we get excited and want to share them with our customers. At McLarty Daniel Chrysler Dodge Jeep Ram Fiat in Springdale, Arkansas we care about you and your car. Keep reading to learn more about our gas-saving ideas.
The first way is to approach stop lights and stop signs slowly. If the light is red, or the stop sign is coming up, is it really necessary to keep speeding up while you approach your stop? We suggest taking your foot off the gas pedal and coasting your way up when you see the red light or stop sign. This is a double cheat code because it could not only save you gas money, but possible future repair costs as well. 
Next, don't take off so fast from the stop sign or stoplight. When you hammer down on the gas pedal you're just dumping gas. Gradually speeding up makes better use of your gas mileage. In the end, the speed limit is the same so why hurry to just to get to the speed limit? The person behind you that accelerated slowly is going to meet you shortly after you've stopped accelerating so hard for the 45 mph speed limit sign. 
Third, check the air in your tires. If your tires are low, your vehicle has to do more work to keep them rolling. When the pressure is right, your tires can roll smoothly along and it's easier to get moving. Think about having to pedal a bicycle with your tires low on air pressure. Or, pushing a wheelbarrow with a low tire. It's miserable and it takes more work. Besides, It's almost time to do spring maintenance for your vehicle anyway. 
These three tasks are the easiest ways to save gas and money. We appreciate our customers and we're always here to help. If you live in Bentonville, Rogers, Bella Vista, Eureka Springs, Pea Ridge, Gravette, Centerton, Sulphur Springs or Joplin, MO, and you're in the market for a quality vehicle, we can help with that too. browse our full vehicle inventory now.