Purportedly haunted locations in Northwest Arkansas! | McLarty Daniel CDJR of Bentonville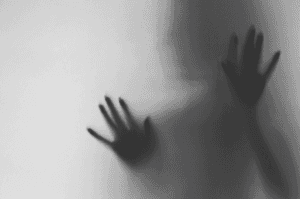 October is here, the month when the chill seeps into the air, the leaves begin to change, and thoughts turn to Things That Go Bump in the Night as Halloween approaches. Whether you believe in spooks, specters and all manner of ghosties or not, you've got to admit that it's a lot of fun telling those stories around the campfire. Another fun thing to do, if your nerves can take it, is to visit some of the places in Northwest Arkansas that are rumored to be haunted by things unseen. Arkansas has more than our share of ghostly tales, some rooted wholly in folklore while others feature more compelling eyewitness accounts. Seen below are a few of the purportedly haunted places in Northwest Arkansas which you can visit yourself. Though you'll have to be the ultimate judge of how much credence to give those stories, the only way to find out for certain if there's anything to them is to pump up your courage and go there. Speaking of:  if you need a car, truck, SUV or van to get you and your ghost huntin' crew there, stop in today at McLarty Daniel CDJR in Bentonville, where our friendly deals and great service after the sale will make you a customer for life — though hopefully not the afterlife! We don't need any ghosts around here!

THE ARKANSAS AIR AND MILITARY MUSEUM
4290 South School Street, Fayetteville
The largest collection of historic aircraft and aviation memorabilia on display in the state, the Arkansas Air and Military Museum at Drake Field in Fayetteville is notable for many things, including being housed in one of the country's last wooden aircraft hangers, a remainder the massive build-up the field experienced during World War II. Another leftover from days gone by, according to those who work there, is the museum's resident ghost: a man with an old-fashioned haircut, baggy trousers and a leather flight jacket. Eyewitnesses say the enigmatic young aviator has been seen in both the museum library and staring sadly out windows at the field before slowly fading away, startling guests who assumed he was flesh and blood. Nobody knows who the man was, but his jacket — and the plentiful tragedies that occurred at Drake Field when it was a center for military flight instruction — would suggest he may have been one of the many to lose their life at Drake Field while preparing to wage war against fascism in the skies over Europe and the Pacific.

THE CRESCENT HOTEL AND SPA
75 Prospect Avenue, Eureka Springs
Given that Eureka Springs has so many historic buildings, it's probably natural that the town has attracted more than its share of spook stories. No location in Eureka, however, is more famous for reports of paranormal activity than the Crescent Hotel. Perched on the peak of West Mountain overlooking the city, the 78-room hotel was Crescent was completed in May 1886. One of the most luxurious hotels in the nation, guests to the Crescent had plentiful opportunities for amusement, including a swimming pool, a stable with over 100 saddle horses for guests to ride, balconies overlooking the valley below, and a beautiful, wood-trimmed lobby centered around the massive limestone fireplace. After interest in the healing powers of spring water waned, the hotel was used as a finishing school for young women, and later a hospital run by notorious quack medicine purveyor Norman Baker. There are several ghosts rumored to haunt the Crescent. The most famous is "Michael," said to be the mischievous spirit of a young Irish stonemason who fell to his death during the construction, his body landing in the area of what is now Room 218. Today, Room 218 is said to be the most haunted spot in the hotel, with guests reporting pounding in the walls, flickering lights and figures emerging from the bathroom mirror. Famous flim-flam man Norman Baker is another permanent guest said to roam the Crescent, along with several other spooks, including a dapper-dressed Victorian gentleman, a uniformed waiter eternally rushing a tray of butter to a guest's room, and a frumpy woman named Theodora who is sometimes seen in Room 419, telling witnesses she has cancer before vanishing into thin air.  

PEEL MANSION MUSEUM AND HERITAGE GARDENS
400 S. Walton Blvd, Bentonville
A Confederate colonel and pioneer lawyer who went on to serve as the first native-born Arkansan elected to the U.S. Congress, Samuel West Peel was already something of a legend by 1875 when he built a magnificent, 14-room Italianate mansion on the outskirts of Bentonville for his wife, Mary Emaline Berry Peel. Peel named the home "The Oaks" after the many massive trees surrounding the house, and the couple would eventually raise nine children there before Peel's death in December 1924 at the age of 93. Today, Peel Mansion is a museum with period-correct antiques and furnishings, surrounded by an equally magnificent Victorian garden full of historic roses and Arkansas-native plants. Peel and some members of his family apparently loved the house so much they don't want to leave. It's said that the ghosts of both Colonel Peel and his daughter, Minnie Belle, haunt the house, with the staff reporting the sounds of a piano playing softly in the parlor even though there's no one in the room, glimpses of a woman in white, an upstairs bedroom where a girl can sometimes be heard faintly crying, and visitors being pinched by unseen fingers while touring the second floor.

From pumpkin patches to spook houses to possibly real-life haunted places, Northwest Arkansas is full of things to see and do in October, and a great new or used car, truck, van or SUV from McLarty Daniel CDJR of Bentonville can get you there in style, at a price you can afford. Stop in soon to see us for a test drive, or check out our big selection online right now! Happy Halloween!