Good Times to Buy a Used Car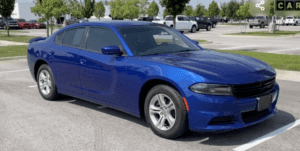 PRE-OWNED 2019 DODGE CHARGER SXT 
VIN #: 2C3CDXBG1KH603336
When you're on a budget but need a good set of wheels, buying a used car is a fantastic way to save money. In order to get a good quality pre-owned vehicle that is mechanically sound, another factor to consider is timing. So when do you purchase a used vehicle? McLarty Daniel Chrysler Dodge Jeep Ram in Bentonville has identified four possible good times to buy a used car.
BE PREPARED: As always, the best route to saving money is to be fully prepared before you start shopping for a used vehicle. Research the used car you want to purchase by using resources such as car rankings and reviews. Get to know your credit score and how to improve, if need be, so you can get pre-approved financing in place before you start shopping. Being fully prepared, you'll be able to pounce on the perfect deal for the used vehicle you want.
START EARLY

: Even if you are playing with the idea of purchasing a quality used vehicle, don't wait until your current car is on its last legs or broken down in the driveway. Then, your urgency to buy a replacement will likely overtake your ability to spend the time to make a smart purchase. The best time to search for a great deal on a used car is before you absolutely need one. At the very least, you'll want to start researching your options early, so you'll be prepared when the time comes for another vehicle. 
CONSIDER HOLIDAYS

: From our experience and according to a study by iSeeCars.com, the best holidays to find a deal on a used car are Veteran's Day, Black Friday, and Christmas Eve. Not only that, holiday weekends are popular times of the year to buy new cars, with generous incentives and big sales on car lots, so there are loads of vehicles coming back to the dealers as trade-ins or lease returns.
AFTER LAUNCH

: When automakers launch new or redesigned models, they often see a spike in sales of those new cars due to many buyers seeking the latest and greatest technology. The previous-generation models are coming back off lease or being traded in for the new models. Then, prices for outgoing and used models naturally take a dip when the new models arrive. 
When you're preparing to buy, you should come to see McLarty Daniel Chrysler Dodge Jeep Ram. We can assist with your vehicle needs as we have over a thousand available used vehicles to choose from.