GREAT REGIONAL FESTIVALS TO CHECK OUT IN NORTHWEST ARKANSAS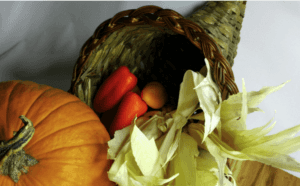 November has arrived in full-force! Ready to enjoy family and friends, hearty food, and delicious desserts? Ready to get your turkey and dressing on?  Not to fear, to get you in the season's spirit here is a list of some great regional festivals happening around Northwest Arkansas in late November. Festivals you can enjoy with the family and burn-off the extra weight from the turkey and the trimmings.  And if you need an excellent ride to get to these festivals, or you just want to give yourself or a loved one an early Christmas present, come visit us at McLarty Daniel Chrysler Dodge Jeep Ram of Bentonville, Arkansas. We have one of the finest selections of new and quality pre-owned vehicles. Have a wonderful Thanksgivings and hope to see you soon!
BENTONVILLE LIGHTING OF THE SQUARE
BENTONVILLE, ARKANSAS
Get ready for the season with the traditional Bentonville Lighting Of The Square on November 23rd, beginning at 4:00 p.m. and finishing up at approximately 6:30 p.m. This wonderful event is hosted by Downtown Bentonville, INC.  There will be fun activities for the children throughout the day. There will be ice-skating at Lawrence Plaza starting at 12:00 p.m.. Also, between 4:00 p.m. and 6:00 p.m., there will be pictures with the one and only Santa Claus. What a wonderful way to start off the season!
FALL BLUEGRASS FESTIVAL
OZARK FOLK CENTER STATE PARK
MOUNTAIN VIEW, ARKANSAS
Get your guitars and banjos tuned up, and head out to Mountain View, Arkansas for the annual Fall Bluegrass Festival beginning on November 25th, at Ozark Folk Center State Park. It will be three fantastic days of authentic bluegrass music performed indoors in the Ozark Folk Center Auditorium.  Admission prices range from $20 to $35. Get your yodeling ready for the time of your life. Yeehaw!!
FAYETTEVILLE ROOTS FESTIVAL PRESENTS
HISTORIC GUISINGER MUSIC HOUSE
FAYETTEVILLE, AR 
On November 26th, head down to Fayetteville, Arkansas, for a night of extraordinary music at Fayetteville Roots Festival Presents with Fred Eaglesmith and Tif Ginn. The show begins at 7:00 p.m. at the Roots HQ Listening Room. Tickets are limited, and concert proceeds support the educational outreach and free community programming of the Fayetteville Roots Festival in conjunction with the Folk School of Fayetteville. Enjoy an amazing night of great music and help support the local art community.
WINTER MARKET ON THE SQUARE
BENTONVILLE CITY SQUARE
BENTONVILLE, ARKANSAS
To help transition from Thanksgiving to Christmas, there will the wonderful 2nd annual Winter Market on the Square at the Bentonville City Square on November 30th, starting at 9:00 a.m.  There will several handcrafted items, great for Christmas gift ideas. Also available will be the Kids' Corner for children to make their own crafts to take home. There will be local food trucks, performers, and Pictures with Santa. What a great way to spend a Saturday!
Well there you have it, a great listing of things to do during and after the Thanksgiving season, and what a great opportunity to burn off the calories after Thanksgiving dessert. And if you need a quality vehicle to get you to these wonderful, local venues, come see your friends at McLarty Daniel Chrysler Dodge Jeep Ram of Bentonville. Let us assist you into the right vehicle you deserve. Hope to see you soon, and Happy Thanksgiving!