Things to Pack in Your Vehicle for a Road Trip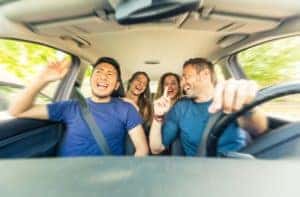 When preparing for a road trip it can be easy to overlook things to pack. Also, things can happen that you weren't prepared for. To help with what to pack, we've created this short list. Most people already have phone chargers in their vehicle and remember to pack snacks, so we're going to keep it simple and put three items we believe to be most important. At McLarty Daniel Chrysler Dodge Jeep Ram in Bentonville, Arkansas, we love helping out. If it's creating a blog like this or teaching you how to save on gas, we like to share our knowledge.
The first item we've selected is a bit more fun, your favorite CD. Now, we know that everyone uses their phone to listen to music nowadays using Bluetooth, Android Auto or Apple CarPlay, but what happens when there's no phone signal and you didn't download your playlist before heading out? Maybe listen to silence with your friends on a gorgeous day. Or, pop in an uninterrupted set of jams. Remember, no sleep till Brooklyn!
The second item on our list is fix-a-flat. A can of fix-a-flat is like riding with a superhero. If your tire loses air it can really change the trajectory of the trip, especially if there isn't a spare in the car. Loss of tire pressure may not even be your fault because winter weather affects tire pressure. All you do is shake the can for 30 seconds, plug the provided hose into your tire air valve and press the button. It's that easy! It will fill your tire up enough to get to a gas station to air it up the rest of the way to get you another 3 days or 100 miles. It's an awesome tool to get out of a tough situation.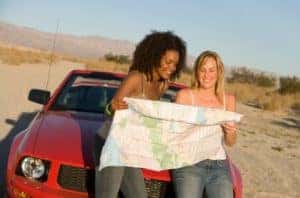 The third item is a printed map. Again, cell phones lose service and if there isn't another form of navigation in the car, you could wind up on an undesirable detour. Sounds scary right? Not if you have a physical map. Print one out and get it laminated in case it's raining so it doesn't get wet, or grab one at your nearest truck stop or state welcome center. This item will be a huge lifesaver!
Road trips are fun but if you forget the simplest thing your trip could come to a screeching halt. . We hope this helped and we hope you enjoy your road trip!
If you live in Bentonville, Rogers, Bella Vista, Eureka Springs, Pea Ridge, Gravette, Centerton, Sulphur Springs or Jane, MO, and you're in the market for a quality vehicle, we can help with that. Browse our full vehicle inventory to get started.